Open Play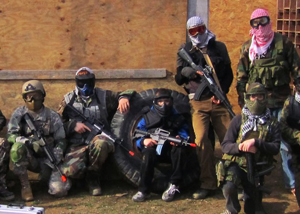 Open Play is a full day of airsoft where anyone can walk on at regular admission price and play for as long as their bodies can last or until we close for the day.
Open Play is almost every Saturday and Sunday from 9:30am to 5:00pm. Regular admission covers the entire day. Check the event calendar to see if we are open the weekend you wish to come play. We have several referees to maintain order and rules during Open Play to assure every player has the best experience and as much fun as possible. We offer rental AEG guns (prices listed here). Rental reservations are STRONGLY recommended.
Please read the rules before attending any Open Play. See you on the field!