After a long hiatus, the HVA indoor facility is again open for play! For more information on our hours and rules please refer to our facebook page by clicking here. Please refer to the right column below under "indoor facility information" for information regarding our new insurance regulation.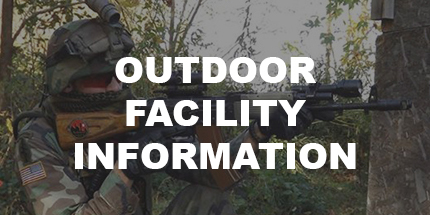 HVA Outdoor (New Windsor) CLOSED
CLOSED PERMINANTLY (NEW FIELD)
See right side of page for new facility info
After much discussion, HVA has decided to close our New Windsor doors so we can better concentrate on building a comprehensive field in Carmel, NY that has indoor and outdoor fields as well as a full service store.
Our goal is to become the friendliest, most fun airsoft field in the northeast. We've been hard at work creating a truly unique experience. If you haven't been to the Carmel field yet, what are you waiting for? It's awesome.
Mich and Heather would like to thank Cousins for allowing us to build the field that our customers asked for.
We'd also like to thank the airsoft community for supporting us during our growth. We're honored that you chose to spend your time with us. We hope you'll transition with us during this exciting time.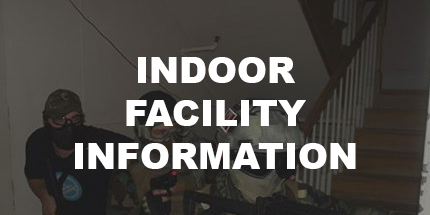 HVA CQB INDOOR (Carmel, NY)
THIS IS AN INDOOR/OUTDOOR FACILITY!
ATTENTION, NEW REGULATION AS OF FEBRUARY 2015!
Everyone can enter through the same entrance as last year, but there is a brand new staging area thanks to Paladin's SWAT schools. When you enter go past guard desk to main hallway and to the left down the main hallway. Trust us - you will notice the new warehouse entrance and staging areas.

We must inform you that due to the nature of Paladin's primary business, homeland security/military/law enforcement training, their insurance carrier has insisted on an age restriction on any events that occur on the property and in the building. As of right now the age, as stated, is to be a minimum of 14 years old at the time of the class/event. We fully understand the hardship this cause and appreciate your patience while we work to address this, and remove any and all restrictions to age.

We will be posting updates throughout the week. We look forward to having all of our loyal players and staff back for the best airsoft experience possible. Please refer to out facebook page for all updates an information!
THIS IS OUR NEW PERMINANT AIRSOFT FACILITY / OUTDOOR FIELD, We no longer operate out of New Windsor, to play some real great quality safe airsoft come to THIS LOCATION.
Hudson Valley Airsoft now operates airsoft open play sessions in an 80,000 square foot indoor tactical facility. We believe safety comes first and follow strict safety procedures. This facility is located 1 hours north of New York City, easy access from the east side of the Hudson River north of the George Washington Bridge. This facility is also less than 30 minutes away from Danbury, Connecticut. The HVA CQB facility has a 3 level simulated appartment complex, bar, offices, bank, bodega, and warehouse with baricades and obstacles, all indoor and heated. Pictures from our indoor facility can be found on the HVA CQB Facebook page shown below. THIS FIELD IS OPEN YEAR ROUND, check the facebook page below for specific event dates; IF AN EVENT DATE ISN'T POSTED TO FACEBOOK THEN THE FACILITY IS NOT AVAILABLE. DO NOT COME TO THIS ADDRESS OUTSIDE OF THE EVENT DATE/TIME.
We have battery charging stations, rental guns, BBs for sale, and gear for sale at this facility. We have an indoor store at this facility, PROPPER tactical gear, bathrooms, staging areas, snacks and drinks.
Address: 39 Seminary Hill Rd, Carmel, New York
HVA FIELD
Hudson Valley Airsoft is the first legitimate and insured airsoft field in the Hudson Valley. We believe safety comes first and follow strict safety procedures. The Hudson Valley Airsoft field is constantly expanding.